A Results-Oriented Law Firm
Working the Complex Problems of Our Clients
Commercial Litigation
& Bankruptcy Attorney Serving the Rockland County, New York, Area
Ronald V. De Caprio
Since earning his J.D. in 1997, Attorney Ronald V. De Caprio has dedicated his career to the art of practicing law. For each client he represents, he works to make sure they feel heard and comfortable voicing their concerns. As your attorney, Mr. De Caprio will fight for not just a result, but the right result. Learn how he can provide you with skilled legal counsel during a case of commercial litigation or bankruptcy.
More About Mr. De Caprio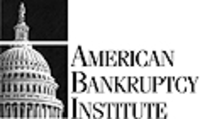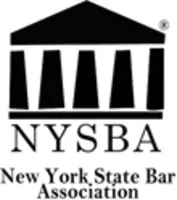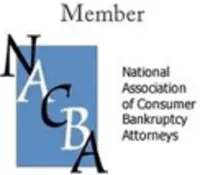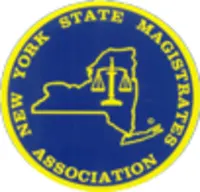 Comprehensive Commercial Law & Litigation Services
At the Law Office of Ronald V. De Caprio, we represent business professionals throughout the Rockland County area. Allow us to assist you with a complicated legal issue in New City, New York, or anywhere else in the Lower Hudson Valley.
Business Planning
When you need help drafting or reviewing the plans for your new business, turn to us. We'll walk you through different strategies and advise you on ways to avoid potential pitfalls.
Sales & Purchases
We're prepared to represent you during the buying or selling of your business. Our attorney is able to skillfully negotiate on your behalf and help you pursue the best deal possible.
Real Property Transactions
In situations that involve large investments like real estate, we want to help you protect your best interests. We'll act as your dedicated advocate as we work toward your ideal result.
Walking You Through the Bankruptcy Process
We advise consumers and businesses on ways to effectively pursue debt relief. Whether you're filing for Chapter 7, Chapter 13, or Chapter 11 bankruptcy, we are prepared to help you take the necessary steps.
Testimonials
"In the late 2000s, people stopped spending money on leisure activities, and my businesses suffered. I was under a lot of financial stress and I needed an insolvency expert who could stop the bleeding. Ron helped focus and streamline my businesses so that I was able to continue to employ my people, so that my core businesses may survive, and so that I may support my family. Today, I manage a smaller, leaner and tighter group of businesses that are profitable, and I am able to think about growth again."
"When first counseled on bankruptcy as an option, it was very upsetting. In our imagined futures, bankruptcy never had been a signpost on the landscape. Each of us had different issues requiring expert legal research and analysis regarding feasibility and likely outcome. In preparing and filing our case, Ronald V. De Caprio and his team steered us through the tedious and the unexpected with both patience and compassion. Most importantly, they heard and answered our endless questions. The result, for which we are most thankful, is a fresh start. We plan to continue our relationship with this firm…and highly recommend Ronald V. De Caprio."
"I was involved in a complicated commercial real estate purchase, and seven months into the project, I was getting nowhere with the attorney I had. I was referred to Ron, who took over the project after so many problems had already been created, and after I was behind the proverbial 8-ball because of my former attorney. Ron jumped in, rolled up his sleeves, tackled all of the problems that arose because of delay, worked with numerous different interests on the other sides, restructured the transaction for me and guided the project to completion, helping me grow my business and allowing me to continue my vision for my business. I will continue using Ron and I highly recommend Ron to anyone who needs a competent legal professional."
Get the Dedicated Representation You Need
When legal troubles arise, you deserve an attorney who will stop at nothing to achieve your desired results. At the Law Office of Ronald V. De Caprio, we provide tenacious and intelligent representation to clients facing a wide range of problems.
We take a collaborative approach to legal counsel. From the start of your case to its conclusion, we'll work as a team to ensure your needs are being met and your input is being considered. Together, we can strategically pursue your ideal solution.
Whether your case involves commercial litigation or bankruptcy for yourself or your business, we want to help you work through it. Trust in our attorney's experience to guide you through the legal process and answer any questions you may have along the way.
Don't wait another minute to start working toward a brighter future. Contact our office in New City, New York, today to learn more about our services. We proudly serve clients in Rockland County and throughout the Lower Hudson Valley.